Quality & Environment
1. Environment
| | | | |
| --- | --- | --- | --- |
| | FOSTPLUS : 000497 ( 1997 ) | | VAL-I-PAC : 2200376995 ( 1999 ) |
The products we put on the market are labeled with the Green Dot.
This means that we participate in the financing, sorting and recycling of household packaging.
We do the same with the industrial packaging at the Val-I-Pac agency.
2. Quality Certification
| | | | |
| --- | --- | --- | --- |
| | AFSCA : 2094561670 | | Cert. COMEOS since 2007 |
Since 2007, we have been selling certified COMEOS and have continually been subject
to external control regarding the quality, traceability and food safety.
For several years we have been setting up a HACCP (Hazard Analysis and Critical Control Points)
which ensures a better microbiological, chemical and physical quality of the food we put on the market.
3. Ecology and Energy
In September 2008, we decided to invest in renewable energy by installing solar panels.
Since then, we have been producing green electricity and have been contributing
to the protection of Earth's natural resources.
With its 42 photovoltaic panels, the company currently produces more electricity than it does need.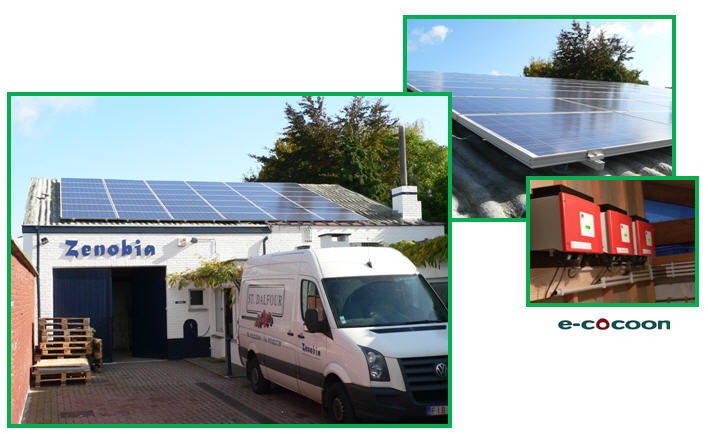 N.V. Zenobia S.A. | rue du Grand Cortil 17 | B-1300 Wavre | Tél +32 (0)10 22.23.94 | Fax
|